About Us
(509) 238-6042
At Ornamental Gate and Fence, we have a modern testing and rebuild facility for the hydraulic gate operators.

We test and rebuild systems from FAAC and BYAN Systems as well as other types of post or pad mounted operators like, Doorking, Elite, GTO, Stanley, Sentex, Hy Security and Apollo. If it moves a gate we can maintain it.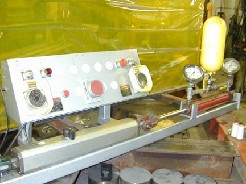 Hydraulic tester




Our fabrication and rebuild facility is nestled in the beautiful foot hills of Mt Spokane where you take a step back in time and hold to the thought that the quality of our craftsmanship is seen in every piece of iron work we create.

Our goal has always been that when our work leaves the shop it must show that quality is number one.




We are constantly analyzing the automatic entry gate components on the market today and have come up with a number of different upgrades which will reduce the amount of maintenance required or make a gate system even more user friendly.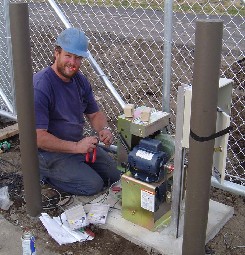 Rick working on a cantilever gate


(509) 238-6042
Home